IB Program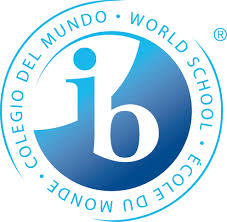 The International Baccalaureate Program is an academically rigorous, accelerated program that is attractive to a student who is highly motivated and highly capable.
The International Baccalaureate Organization (that has its headquarters in Geneva, Switzerland) administers it. The program is based on a syllabus designed by a group of scholars drawn from across the world.
The IB Program at Old Scona Academic
Because of the demanding nature of the International Baccalaureate Program, there is special preparation provided to students in the grade 10 year. This is to enable students to complete both the requirements for an Alberta High School Diploma and the International Baccalaureate Diploma in their three years at Old Scona.
The grade ten year gives the student an insight into the International Baccalaureate approach, difficulty of the courses, and the student's own ability. In the spring of their grade ten year, students with advice from parents and teachers, decide to register for:
a full International Baccalaureate program
a partial International Baccalaureate program
Here is a link to more information about our program.