IB Program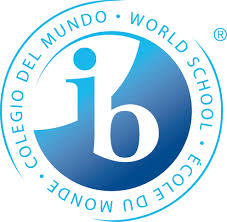 IB Mission Statement
The International Baccalaueate aims to develop inquiring, knowledgeable and caring young people who help to create a better and more peaceful world through intercultural understanding and respect.
To this end the organization works with schools, government and international organizations to develop challenging programmes of international education and rigorous assessment.
These programmes encourage students across the world to become active, compassionate and lifelong learners who understand that other people, with their differences, can also be right.
IB Programme
Students at IB World Schools develop strong academic and social characteristics. They are given a unique education and they:
are encouraged to think independently and drive their own learning.

take part in programmes of education that opens doors to the highest ranking universities worldwide.

become more culturally aware, through the development of a second language.

are able to engage with people in an increasingly globalized, rapidly changing world.
The International Baccalaureate Program is an academically rigorous, accelerated program that is attractive to a student who is highly motivated and highly capable.
The International Baccalaureate Organization (that has its headquarters in Geneva, Switzerland) administers it. The program is based on a syllabus designed by a group of scholars drawn from across the world.
Because of the demanding nature of the International Baccalaureate Program, there is special preparation provided to students in the grade 10 year. This is to enable students to complete both the requirements for an Alberta High School Diploma and the International Baccalaureate Diploma in their three years at Old Scona.
The grade ten year gives the student an insight into the International Baccalaureate approach, difficulty of the courses, and the student's own ability. In the spring of their grade ten year, students with advice from parents and teachers, decide to register for:
a full International Baccalaureate program
a partial International Baccalaureate program
For more information about our IB program please see our program guide or explore the IBO Homepage.
IB Subjects Available at Old Scona Academic
Group 1 - Studies in Language and Literature: English Literature HL
Group 2 - Language Acquisition - French B SL
Group 3 - Individuals and Societies - History: Europe HL
Group 4 - Sciences: Biology HL, Chemistry SL, Computer Science SL, Physics HL
Group 5 - Mathematics - Mathematics Analysis and Approaches SL
Group 6 - The Arts - Music SL/HL, Visual Arts SL
IB Subjects Available at Old Scona Academic
For more information about our IB policies please see the following documents: